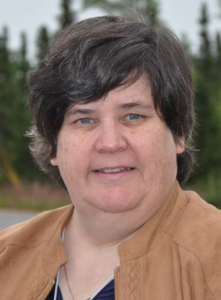 Michelle has a Bachelor of Science (1994), Rochester Institute of Technology; a Bachelor of Education (2003), Memorial University; a Master of Education (2007), Mount Saint Vincent University; and a Master of Philosophy (2010), University of Cambridge.
She is currently a substitute teacher with the Newfoundland and Labrador English School District. Her career has included positions as cultural consultant/counsellor, school administrator, teacher and education consultant, and she has been a telemedicine coordinator for the Labrador-Grenfell Health Authority and an ophthalmic photographer at the Toronto Hospital Western Division. Michelle is a Fellow of the Royal Society of Arts (England and Canadian chapters).
Michelle has served as a volunteer on numerous boards and committees, including The Rooms, the Grenfell Foundation, Them Days, the Aboriginal Peoples Television Network and the Canadian Hard of Hearing Association (Happy Valley-Goose Bay chapter). Michelle was appointed by the Lieutenant-Governor in Council for a three-year term with the Memorial University Board of Regents and is a member of the Governance Committee.  Michelle is also a board member for The Rooms Corporation.
Michelle is also an artist who enjoys fine art photograph. She has exhibited her work in various galleries across Canada, the United States and Europe.
 Michelle is excited and looks forward to the challenges as a member of the Board of Trustees, working with the chair and board members from the Labrador- Grenfell Health region, and in meeting with the administration team and staff of the Health Authority.
Michelle presently lives in Happy Valley-Goose Bay.